MendelX: Mobile Health Startup
Role: Concept and Product Design, StoryTelling.
MendelX is an app backed by online practicing physicians and custom developed algorithms to integrate the user's genomic data with clinical and behavioral analysis. It helps each user generate a highly personalized and preventive health plan as well as track adherence to the plan.
My role was to translate their vision into a compelling visual story about the app's value proposition, define its user experience philosophy and framework leading into product design. The biggest constraint in this project was time. The founders were gearing up for a pitch at Y-Combinator and there was little time for iteration and user research/testing. I had to rely on my intuition and feedback from the founders to create a compelling user experience.
The Process
The Value Framework
I started the project with a synthesis exercise - trying to make sense of all the conversations with the founders, vision documents and pitch decks. I generated a value framework - to understand the concept in depth and what is the value being offered to different stakeholders.
Initial Concepts and Sketches
Initial concepts for layouts, flows and interactions were explored through paper sketches. We identified key "actions" that had the potential for delightful user experience such as goal setting and on boarding and iterated to create a simplified flow for each one of them.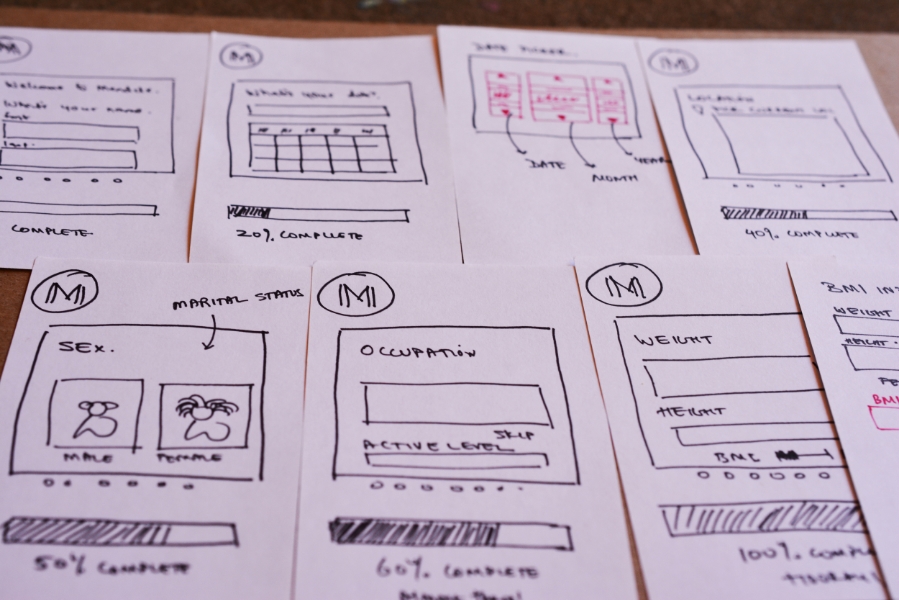 Storyboards
Storyboards helped me stay focused on the user experience and translate the concepts into designs more effectively. I started with a high level storyboard using Trello followed by a more detailed version through hand sketched scenarios.
Wireframes
Once I had a better hang of the overall flow - I generated low fidelity wireframes to help me formalize the design and the key screens to be developed for visual storytelling.
Visual Design
I started by creating a simple but well-balanced color palette with the objective to define a personality of the all and to differentiate it from other medical and healthcare apps. I chose to stick with the widely used Helvetica Nueue font family. The visual design involved designing the logo, creating the entire user experience flow for the app, a card based interface for goal setting, a unique interaction design for transitioning between screens and a contextual "call to action" button across the app. More details available upon request.